The following article is authored by GMV included in the Directory of Companies magazine 2021/22.
Na GMV you will join a unique context of teamwork, in which the challenge to talent, imagination and commitment are a constant.
We engineer the present, we improve the future!
What do we offer candidates?
We offer the opportunity to develop your talent, skills and knowledge by working in international, multidisciplinary teams and participating in innovative projects in a relaxed environment, with flexible hours and the possibility of working remotely.
What do our employees say?
Bruno Gonçalves – Intelligent Transport System
At GMV I embraced the opportunity to start my career. Today I know that I had the best luck ever: I am in a company that I consider my second home. From the environment, to the coexistence with colleagues, we are a team, a family. Nothing replaces the experience of working at GMV, the opportunity to participate in various projects and demonstrate our merit, without fear of accepting new challenges every day.
What we do
Cristina Hernández – Talent Acquisition Manager
In MV nothing is impossible. If there are no solutions to the problem, we develop a new one! We are a technological business group that offers solutions in several sectors: Aeronautics, Space, Defense, Banking and Finance, Health, Cybersecurity, Intelligent Transport Systems, Self-Propulsion, Telecommunications and IT
What do we look for in candidates?
We are looking for talent to accompany us on the path of growth and innovation.
We want people with the GMV DNA, curious, restless, thirsty for knowledge and that contribute to a good working environment so that, together, we can go further.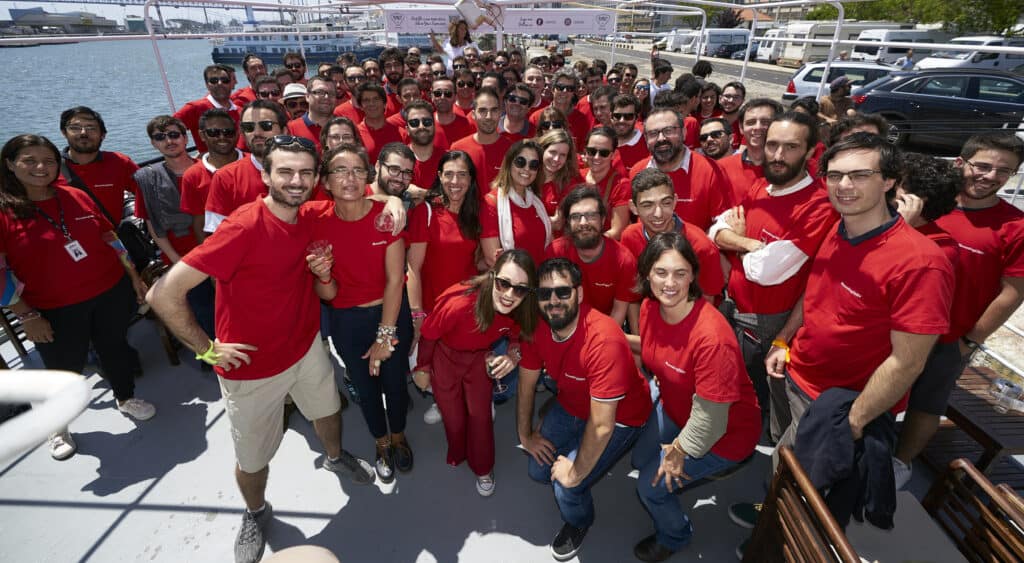 How is the recruitment?
At GMV you don't just participate in something already built, we include you in all the discovery and you contribute with your ideas!
The selection phase is very dynamic: first, an interview to get to know you and where you can respond to technical challenges, later, we let you know what we do in detail, focusing on your interests so that the whole experience and integration is great!

Interested in finding out more?
Find out below how you can apply and send your CV to GMV today!