The following article is by Grünenthal included in the Directory of Companies magazine 2020/21.
A Grünenthal is a global leader in pain relief and related ailments. As a private, science-based pharmaceutical company, we have a long history of bringing innovative treatments and cutting-edge technologies to patients around the world.
Our purpose is to change lives for the better – and innovation is our passion. We are focusing all our activities and efforts on advancing towards our vision of a pain-free world.
To bring this to life, we execute our strategy and work on our company culture. We do this by giving our teams around the world a shared set of values ​​that provide clarity on how we want to work together to achieve successful outcomes for our company and our patients.
We want to bring our values ​​and behaviors to life in everything we do – every day, everywhere, every one of us.
Grünenthal is headquartered in Aachen, Germany, and has branches in 29 countries in Europe, Latin America and the United States.
Our products are available in over 100 countries.
In 2019, Grünenthal employed around 4.700 people and achieved sales of €1,4 billion.
Because we?
The relentless pursuit of new ideas is a big part of who we are.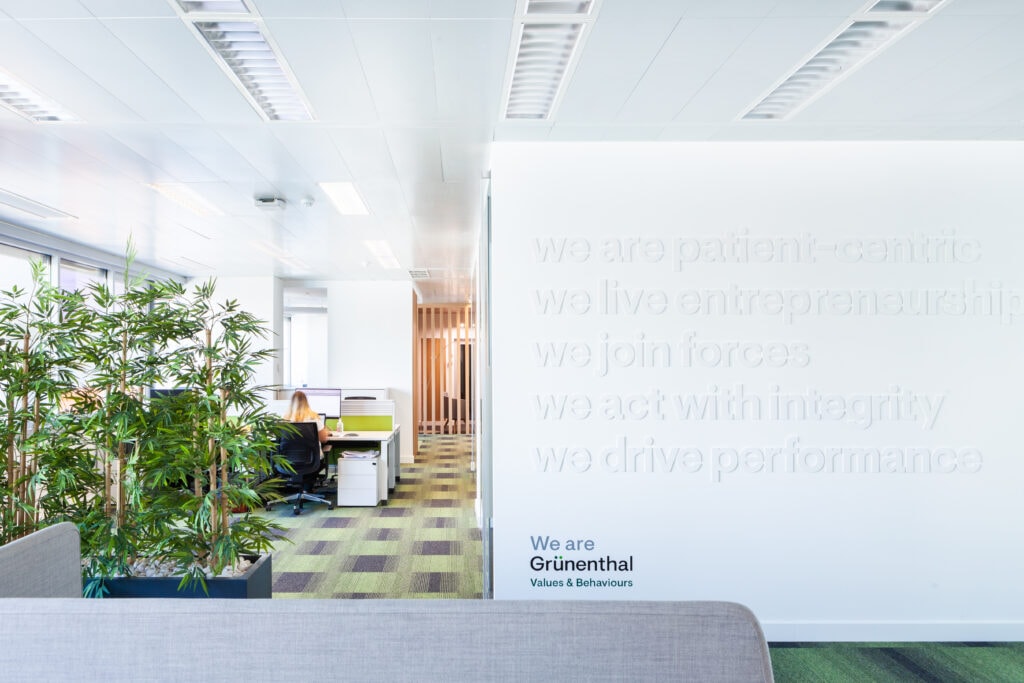 Ambition is welcome at Grünenthal. Whether you are a talented graduate or have developed your career in the Financial and Non-Financial areas, together we look for the best way forward and look for solutions, not answers.
Best never stops!
There is room at Grünenthal for personal development beyond the regular paths by sponsoring Job Rotation Opportunities across the organization.
A single place to work – GBS. Grünenthal
Present in Portugal since 2016, the GBS. the organization is currently responsible for shaping the Finance & Tax Operations area, supporting most of the group's subsidiaries (with a presence primarily in Europe and South America) while expanding our scope into additional areas such as Supply Chain, Procurement or RPA.
At Grünenthal, we are passionate about encouraging our people to innovate in every way possible, challenging the status quo, improving our processes or implementing new ideas to drive performance along the value chain.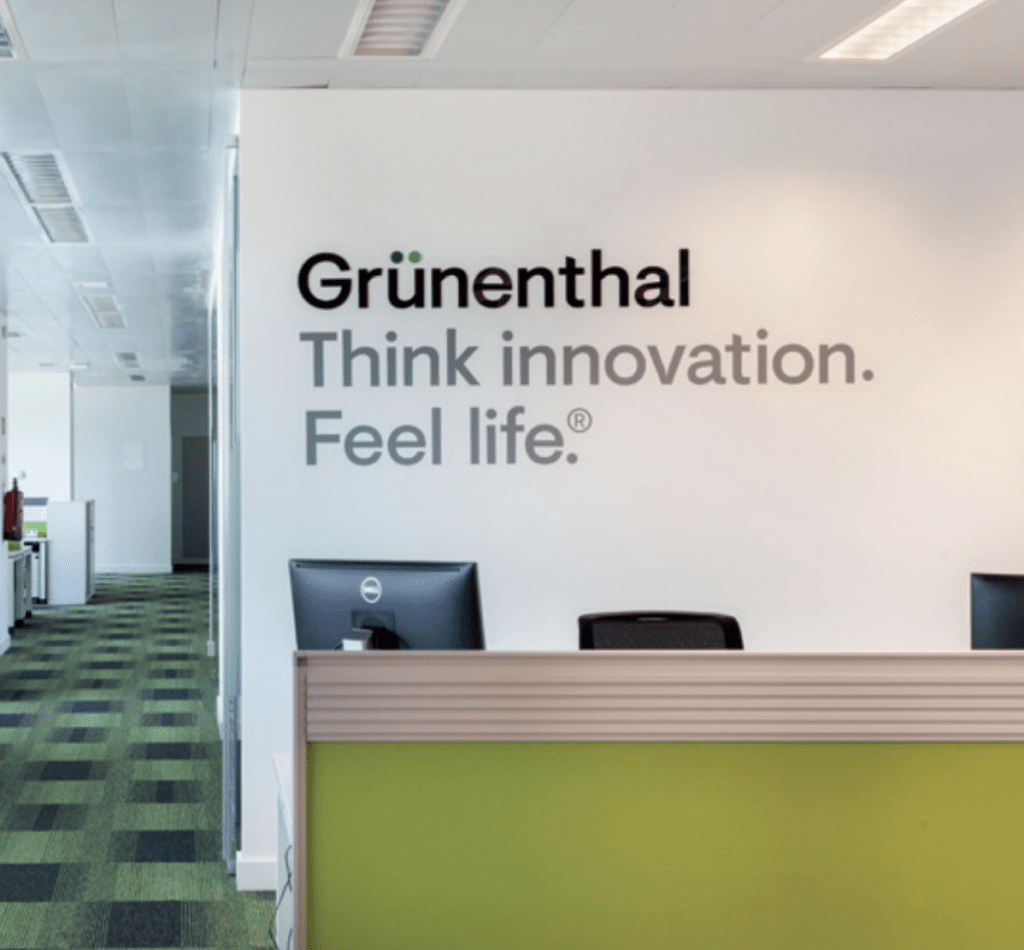 Our people join forces across teams, functions and international locations.
We offer our employees a stimulating work environment, concerned with their well-being and ample opportunities for individual development.
It is our goal to maintain high levels of engagement and strengthen our company as a Great Place to Work®.
Interested in finding out more?
Find out below how you can apply and send your CV to Grünenthal today!