The following article is authored by NOS included in the Directory of Companies magazine 2021/22.
Work at ONGOING is to be part of a young and innovative organization, with a culture based on rigor and excellence.
It means being at the forefront of technology to develop disruptive and sustainable solutions that make a difference in the lives of Portuguese people.
It is to give life more life, expanding all possible and imaginary connections.
What do we offer candidates?
NOS ALFA is a talent acquisition program that offers the opportunity to work in two areas of NOS.
With challenging projects, training and mentoring, you will develop your skills and gain a deep insight into the company.
What do our employees say?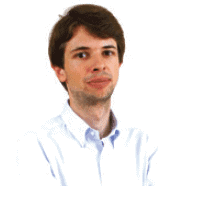 Gonçalo Henriques – Contents
I joined the Marketing area and the Content/TV and Digital Channels area, where I could have the experience linked to my great passions: cinema and series. This dual integration was an exercise in self-discovery, it allowed me to interact with people with different personalities and working methods and to acquire transversal knowledge and skills.
What we do
Carolina Hortega Alves – Talent Acquisition
NOS is the largest communications and entertainment group in Portugal. We offer state-of-the-art fixed and mobile solutions, television, internet, voice and data for all market segments and we are leaders in cinema distribution and exhibition. We are a responsible and future-oriented company, committed to excellence and customer satisfaction. We create wealth and grow every day with the certainty that together, we will do for the first time, everything that no one else has done.
What do we look for in candidates?
The NOS ALFA program is aimed at master's finalists or recent graduates both in management and technology areas, with a maximum professional experience of one year and whose profile fits the company's culture of excellence and innovation.
We are looking for candidates with attitude, desire to build the future, ambition and sense of team.
How is the recruitment?
Applications to NOS Alfa are made annually on the NOS website.
The selection process includes an online assessment and video interviews with business and human resources areas. If you haven't finished the course yet, you can apply for our curricular or summer internships, which may open future doors to NOS Alfa.
Interested in finding out more?
Find out below how you can apply and send your CV to NOS today!